How To Buy An RV In The US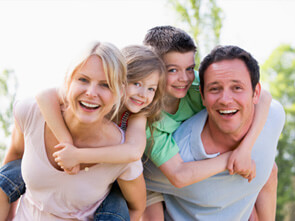 When you're shopping for a new or used RV outside Canada, we want to be your choice among U.S. RV dealers. Here are just some of the reasons for choosing Petoskey RV USA:
We're closer to Ontario and Quebec than most other U.S. RV dealers.
-The drive time is less than two hours from Sault St. Marie to Petoskey, Michigan
We provide warranty service for all RV brands that we sell, whether or not you purchased your RV from our dealership.
- And we repair, maintain and service all makes of used RVs.
We give you fair prices and the highest level of personal attention to exceed your expectations.
-We don't believe in pushing low ball prices just to sell an RV and send you on your way. We want to be your lifelong RV dealer and the company that you entrust with your investment.
We're just a phone call, email or short drive away, whenever you need us.
Petoskey Michigan and the surrounding states offer destinations perfect for RV travelers. Why not buy your new RV here, then set out to experience the beauty and adventure of RVing in America? Let us know where you want to travel and we'll give you a list of must-see stops along the way.
Shopping For Your New RV:
We invite you to shop from our inventory of New RVs and Used RVs, and we can even order an RV with all the features and options that you want. New inventory arrives at our dealership daily, so if you don't see what you're looking for, let us know. Our prices are shown in US Dollars.
Visit the RIV (Registrar of Imported Vehicles) for Canada's requirements for importing recreational vehicles from the U.S. View this Import Checklist also furnished by the RIV.
Visit the Transport Canada website to view the TC's list of accessible motor homes and travel trailers for import to Canada. Links are provided here, but we recommend you always check the website for the most current information.
We can assist you in delivery of your new RV to Canada. Visit the
RIV
website to learn more about importing your new RV into Canada and Canadian registration fees.
What You Will Need At The Canadian Border:
You'll be required to show these items at the Canadian border.
The Bill of Sale for your new RV.
The original Title for your new RV.
A Recall Clearance Letter from the manufacturer of your RV.
The Temporary Transit Tag which allows a driver to transport the RV to you.
Other Resources
Learn more about buying your RV in the U.S. and transporting it back to Canada here: